2013
The Rapidan was the first project for StreamSweepers. In 2013, Sweepers comprehensively cleaned 20 miles of the middle section of the Rapidan near the town of Orange. The StreamSweepers 2013 report was created primarily for supporting riverside landowners and watershed supporters. Click here to see the 2013 Rapidan River Report.
In Partnership with the National Institute of Health, National Cancer Institute, a new sampling protocol was created for screening of endocrine mimicking compounds.
2014
In 2014, another 20 miles of the Rapidan was completed along with 20 miles of the Robinson River (a tributary of the Rapidan). See our 2014 Rapidan and Robinson Rivers Report, along with the macro-invertebrate assessments.
A significant amount of trash was removed along approximately 40 miles of riverbed and bank by the 2014 StreamSweepers. However, the teams were unable to remove 100% of the trash in the river valleys. A few dump sites remained where the items were too large to be removed by boat. This issue was addressed in later years by our "Adopt-a-Pile" program.
2015/16
In 2015, Sweepers had to work back from the starting point in 2013 at Liberty Mills in Somerset, VA, to the shallow head waters beyond Graves Mill at Shenandoah National Park – roughly 20 miles of river, some of which was only navigable by foot. They then finished the bottom stretch of river just past Woodberry Forest School to the confluence with the Rappahannock River in Spotsylvania County – roughly another 20 miles of river.
StreamSweepers provided a "light cleaning" or what we call River Maintenance to all 100 miles of the Rapidan and Robinson Rivers during the summer of 2016. See our Final Report to landowners and supporters.
StreamSweeper Training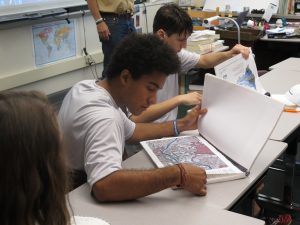 13 young adults from Central Virginia were hired as Sweepers for the summer of 2014. As employees of the American Climate Partners, they were trained and tested to have the following skill sets:
Geologic History of the Mid-Atlantic Region
Geologic History of Triassic Basins
Intro. To Ecological History of North America
Intro. To Business
Intro. To Hydrogeology
Intro. To Fluvial Geomorphology
Intro. To Economics and Ecosystem Services
Intro. To Empathic Relationships
Intro. To Impact of Land Cover on Watershed Health
Assessment Methodology
On-water risk reduction
First aid
Canoe skills
Logistics planning
GPS instruction