In the mid-Atlantic region, the second most prevalent landscape is lawn. Soilkeepers provides ecolandscaping services for homes, estates and farms.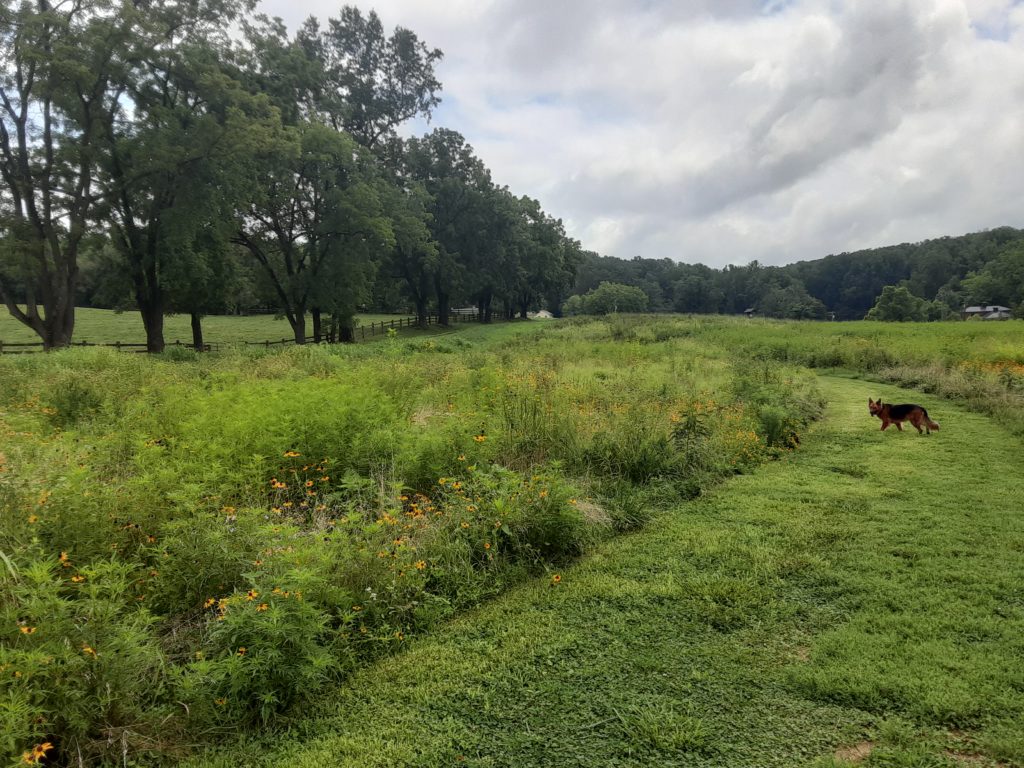 SoilKeepers provides landscape management for homes, estates and farms by restoring and maintaining the unique landscapes of Central Virginia. We restore health to people, pets, wildlife, and ecosystems by providing environmentally friendly lawn and field maintenance for homes, estates and farms. Eco friendly lawns, yards and meadows support humans, pets, pollinators, birds and wildlife. As a conservation mowing service, we restore soil health and biodiversity of lawns and meadows, creating and maintaining beautiful, lush vistas.
Did you know?
Eco-lawns provide many health benefits. Healthy soil biology through the use of Biogenicals can restore the soil food web, boost your immune system and help improve your mood. We are here to help you and your family now. Environmental lawns and meadows are good for everybody!
Get in touch! soilkeepers@americanclimatepartners.org — 540-672-2542‬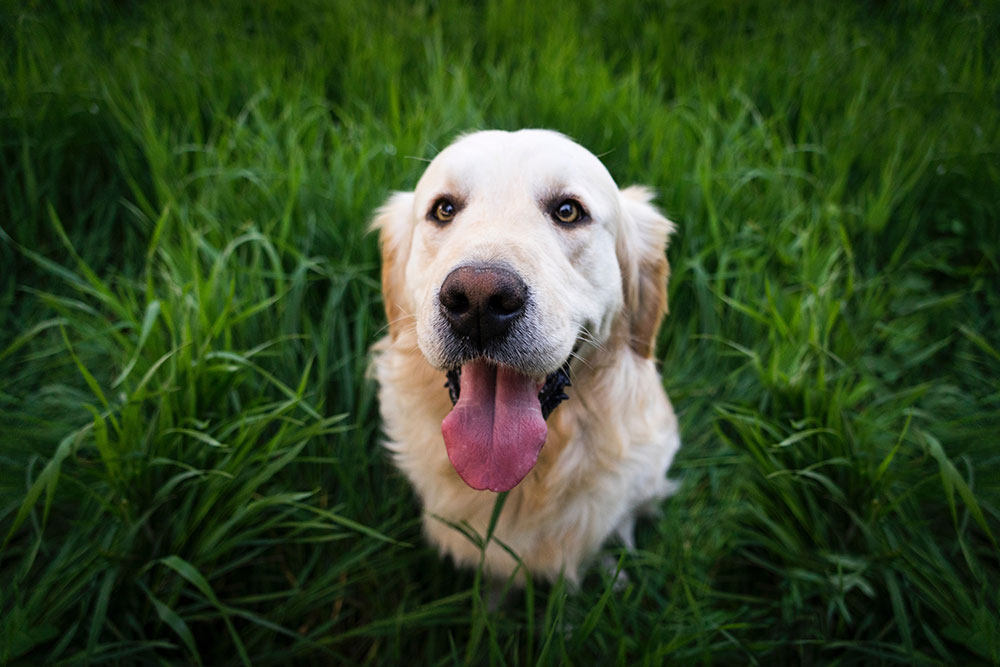 Environmental lawn maintenance service in Central Virginia
Environmental lawn, yard and meadow maintenance is eco- and people- friendly
Safe for families, pets and the environment
Completely customized solutions
Reduce the need to water
Reduce pollution
Atmospheric greenhouse gas reduction
Soil health focused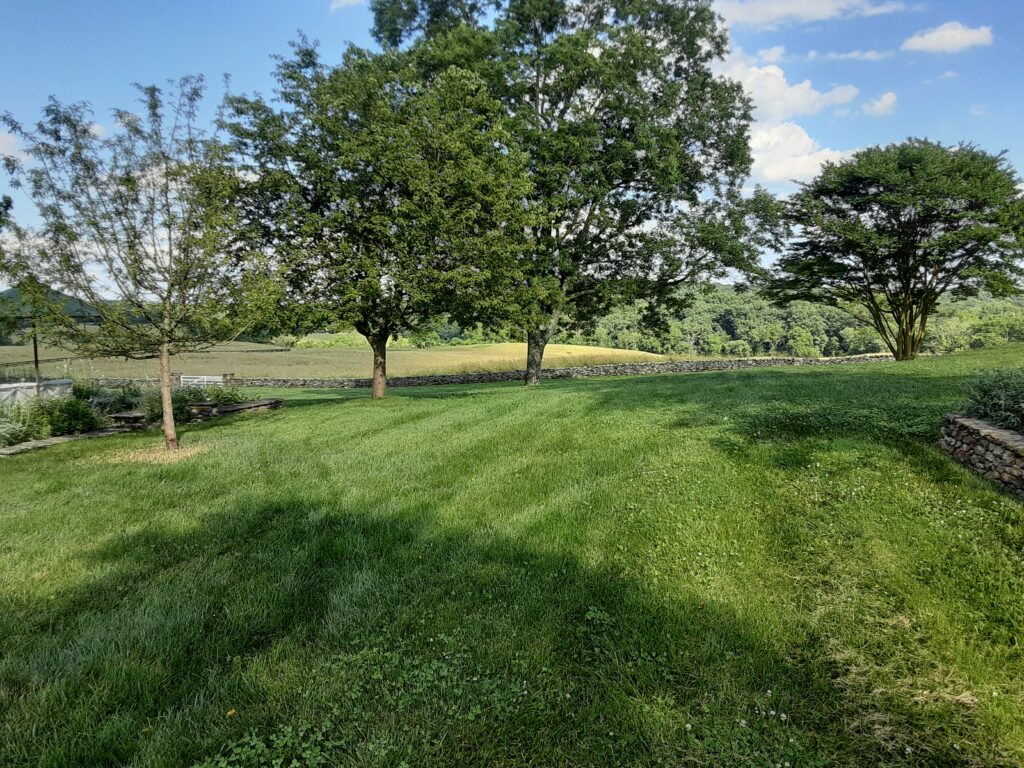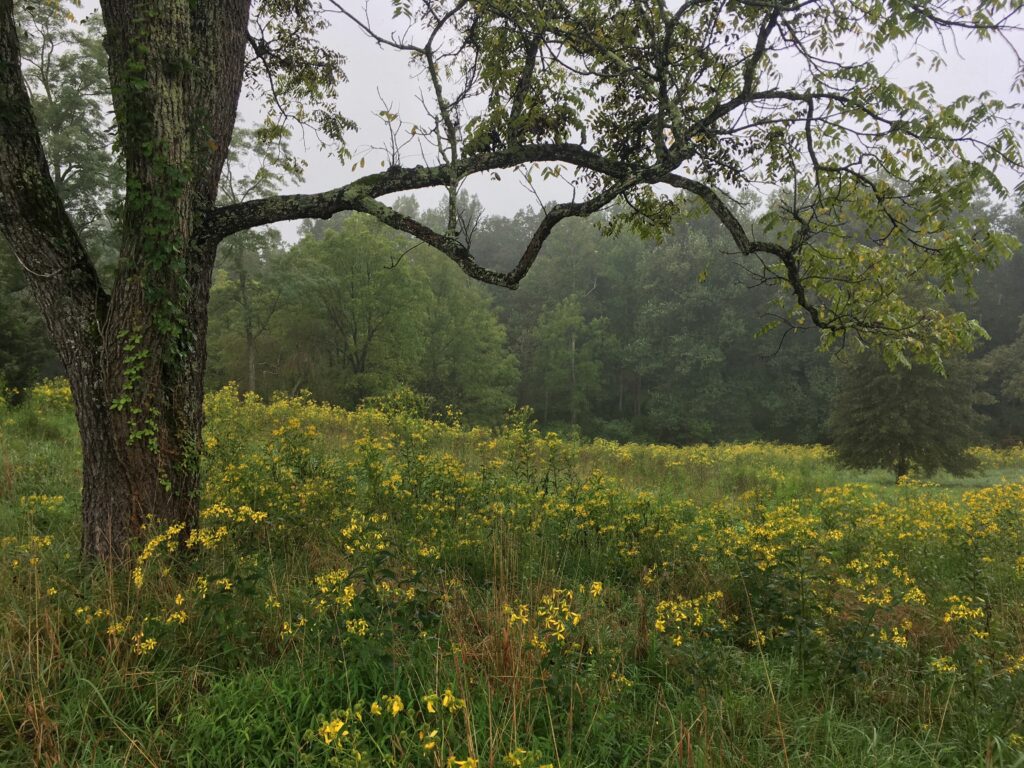 Feedback for Soilkeeper's environmental lawn care service
"Hi, Just wanted to touch base with you about our lovely green lawn…it looks better than it has looked in ages." —P.W. Charlottesville, VA
"The yard has definitely come a long way. We have gotten many compliments from the neighbors on the other side of the asphalt driveway."
"I have no interest in watering the grass in my yard nor spraying with chemicals or pesticides. I do have an interest in healthy turf and the nagging guilt of what must be done to create the perfect lawn. Wow! What SoilKeepers has done to my yard is epic. Treating the soil instead of the grass is the key. As Mike Collins says… it is probiotics for your soil… healthy soil means healthy plants. One big initial treatment and then testing and follow up by SoilKeepers has my turf growing so strong and healthy I am astounded. I can recommend SoilKeepers and their methods of turf care without reservation."
—D.P. Somerset, VA
"Just wanted to tell you how pleased we are with the lawn. It is really looking great – even lush in some spots…Looking forward to continuing to work with you on this project!"
—P.
"He said "your lawn looks like something you would see in Coronado California"
—C.W. Fredericksburg
Eco-friendly Lawn and Meadow Maintenance
Regenerative Soils
Below our feet is an entire ecosystem few of us consider. Planet Earth's soil ecosystem enables terrestrial life to flourish – we cannot survive without the beneficial microbes beneath our feet.
Regenerative soils self-maintain a balance of bacteria, fungi, protozoa, and worms that together provides all the nutrients needed by lawn grasses, legumes, and wildflowers.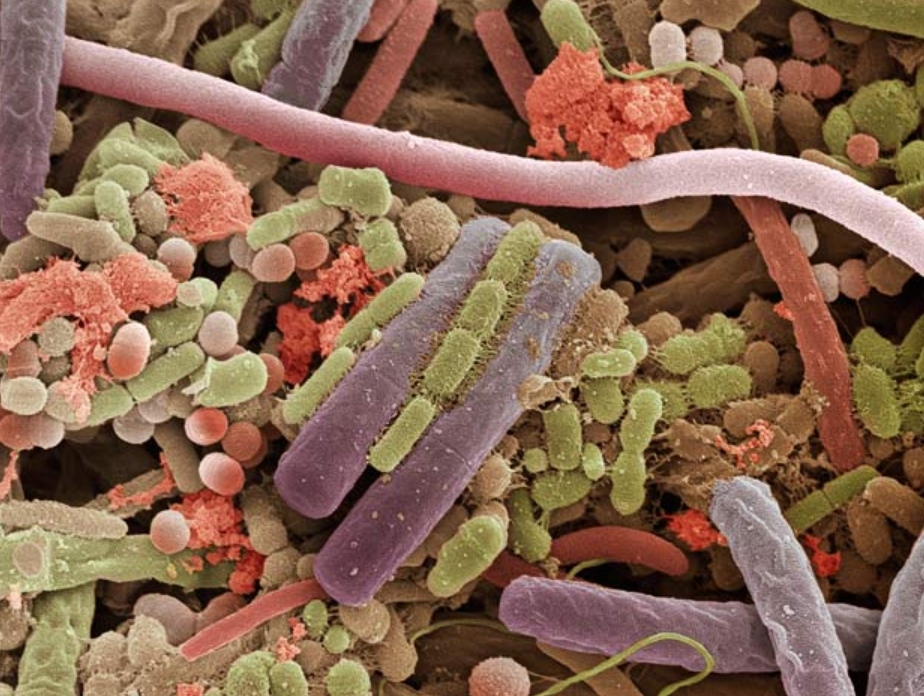 "Thanks for your help. We have a nice crop of grass thanks to your work last year."
—C.M. Charlottesville
"Hi Mike! Is it my imagination or is my grass already looking better?"
—E.B. Fredericksburg
Regenerative Lawns, Hayfields & Pastures
Regenerative home, estate and farm landscapes means that soil ecosystems and nutrient applications are managed for the type of plant communities to be grown – from lawns to crops to pasture to hay to pollinator field.
We have the tools, knowledge, and experience to build the lush, regenerative lawn you dream of. As you give your family, pets and the earth the environment they deserve.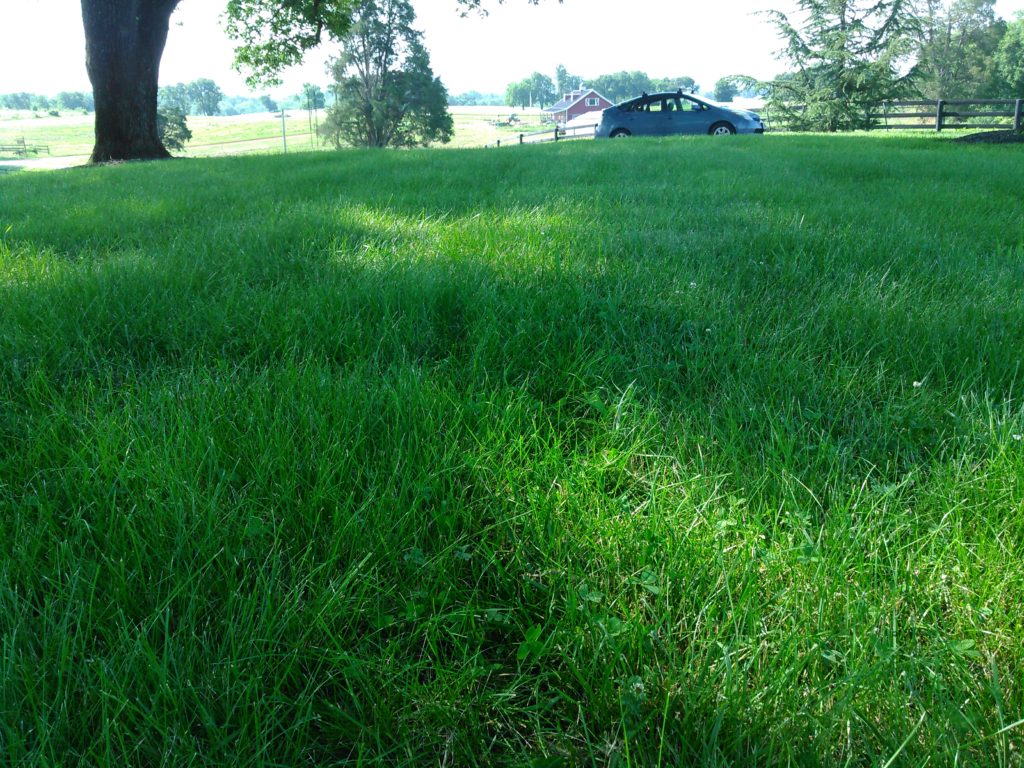 "We were looking for a lawn program that was safe for kids, dogs and the environment, and also wanted a lawn that was thick, healthy and green. We are so pleased that Mike and his crew were able to give us everything we wanted. It took only a very short time to have an amazing lawn. Thank you SoilKeepers!"
—M.S. Charlottesville
Eco-Lawns, Hayfields & Pastures
An Eco-Lawn is comprised of one or more species of lawn grasses plus one or more species of legumes. One type of legume, clover, provides food for pollinators.
The addition of legumes to lawn grasses reduces demand for artificial fertilizers by generating nutrients from healthy soil. The addition of legumes also reduces the encroachment of invasive plants and helps create the perfect environmentally-friendly lawn or meadow.
"The lawn has never looked so good in the 21 years we've lived here."
—M.J. Ivy
Mike – the front yard looks terrific.
—V., Albemarle County
Pollinator Lawns, Hayfields & Pastures
A pollinator lawn includes one or more species of grasses, legumes, and forbs (wildflowers) in your healthy, regenerative soil. An ecolawn provides the greatest benefits for people, pets, wildlife, and ecosystems. It also requires the most specialized care.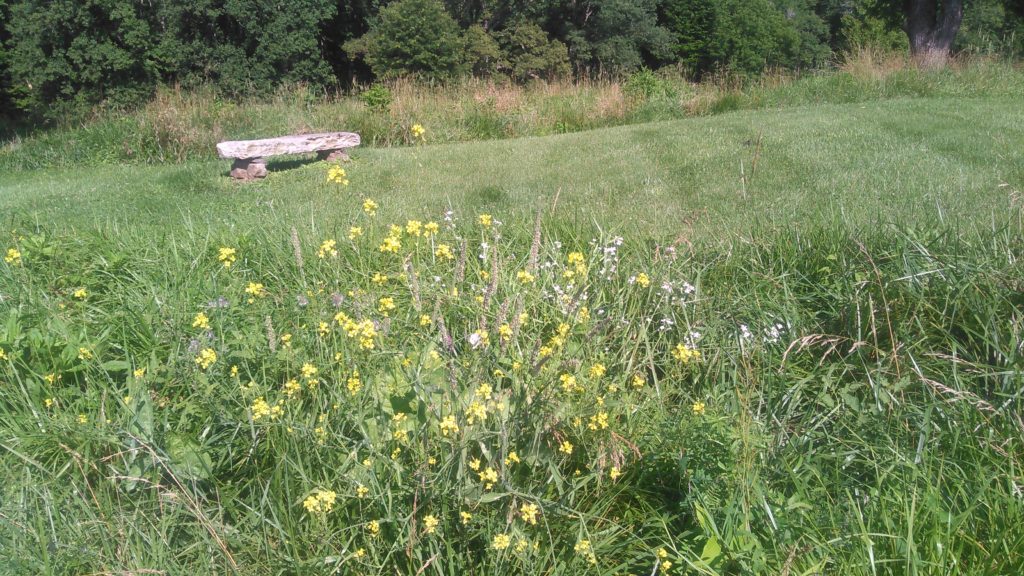 "Mike, I just wanted to let you know that your guys were awesome. I was really hesitant about spending so much money for such a small yard. I am now going to say it was worth it. SoilKeepers is the first to not be in and out within 30 minutes leaving us to wonder what we paid for. They were very conscientious and had attention to details. They also kept us informed as to what they were doing and they left the side walks and patio clean. Thanks." -J and R, Fredericksburg, VA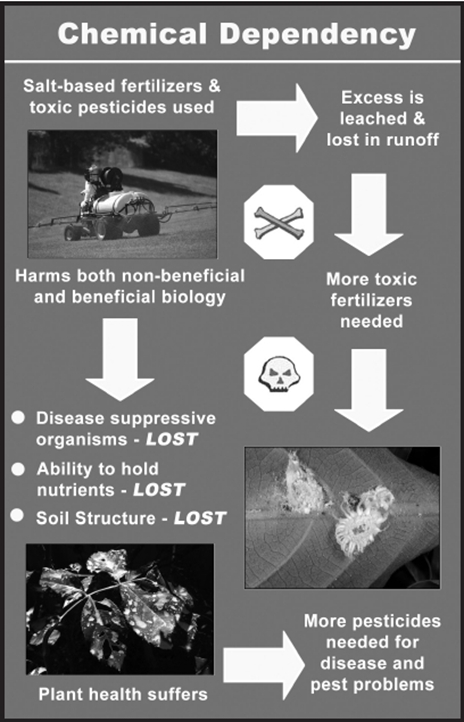 What's wrong with the conventional approach?
It's hard to believe, but true, that "lawn" is now the second largest type of land use in the multi-state region that drains into the Chesapeake Bay. The conventional approach to lawns is to treat the dirt as dead or not alive or just not as a consideration. We are sold the notion to "feed it" (the grass) otherwise it will die. Well, that's true but only because life in the soil was killed by synthetic chemicals and fertilizers or topsoil was removed in the development process, leaving lifeless soil (dirt).
Real soil is alive! There is a whole world down there that breathes and when it is healthy and well the soil FEEDS ITSELF and the plants without us and our toxic chemicals. And it puts money in our pockets in avoided fertilizer and herbicide costs year after year.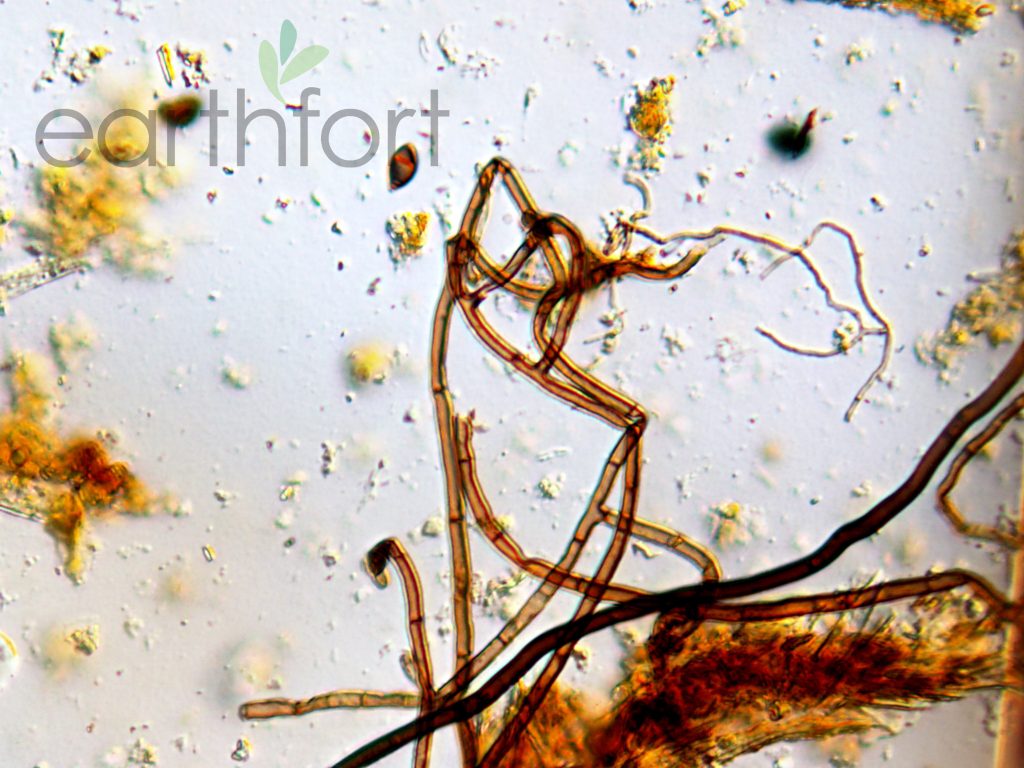 SoilKeepers uses Biogenical fertilizers formulated at Historic Rapidan Mill, Rapidan, Virginia to restore your soil microbes. Healthy microbes can provide all the nutrients your lawn needs. Our Biogenical fertilizers heal your lawn within 1-5 years eliminating the need for fertilizer once the microbes are in balance.
We provide our clients with in-house quantitative estimates of how our work in your yard helps mitigate climate change and increase the health of local streams, rivers, and reservoirs.
Learn more about carbon sequestration and your yard.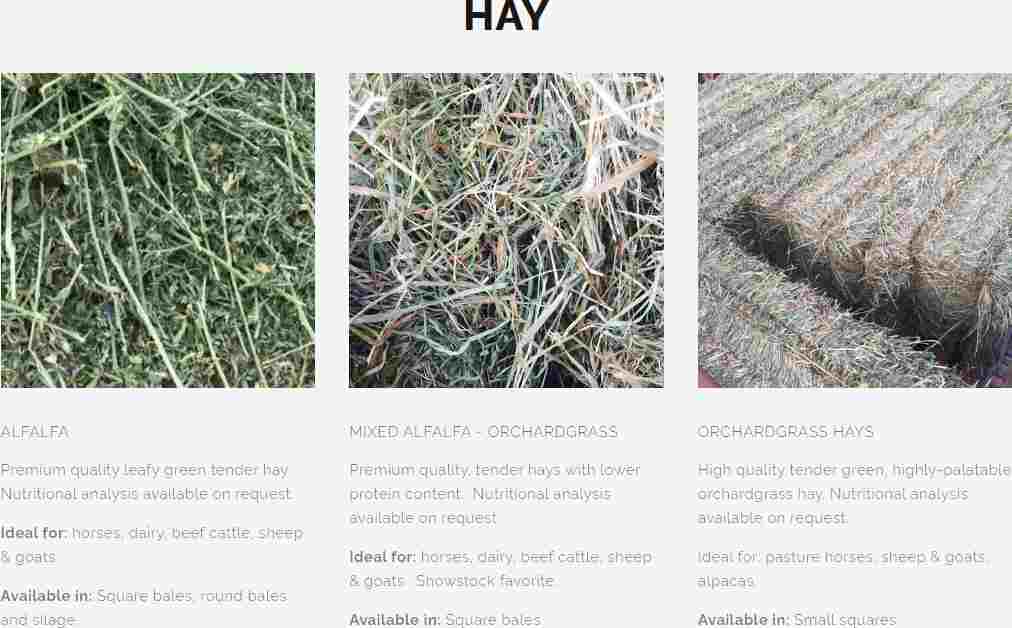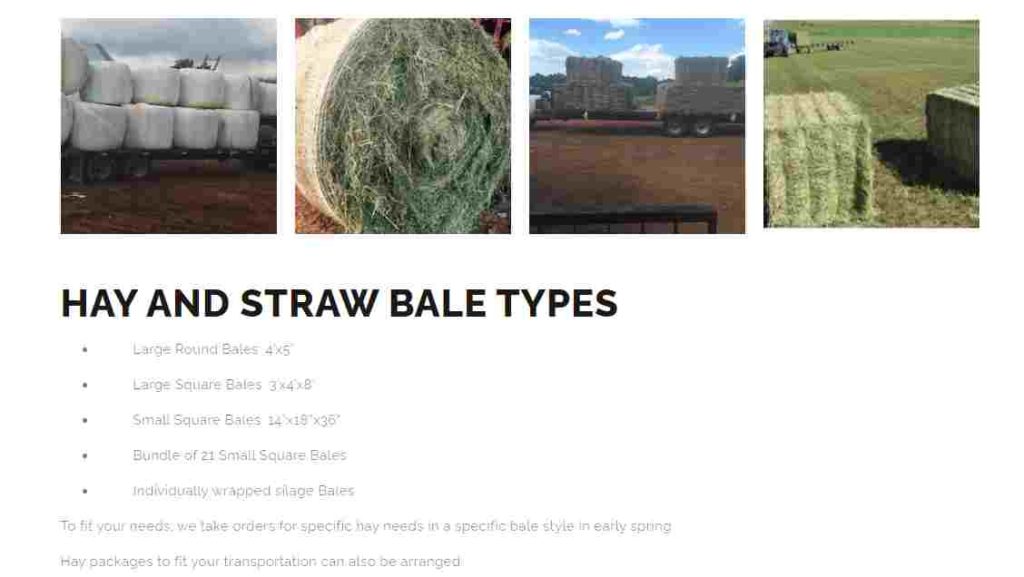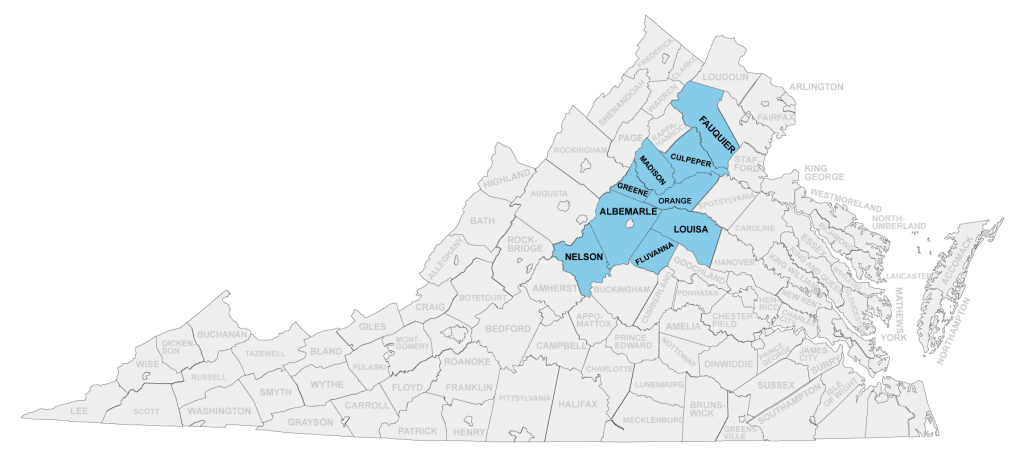 Estate and farm landscape management in Central Virginia
Follow us on social media by clicking the links below