Energy Choices for Healthy Communities and Regions
The American Climate Partners's Community Energy Program is focused on working with communities and industries to provide heat and power that benefits the health of people in the community and the ecosystems on which they depend.
Our roots began in local, sustainable wood fuels for heat and energy. As the first Director of the program, Brian Becker brought commercial scale wood heat to institutions across the Commonwealth in partnership with the US Forest Service, the Virginia Forestry Department, the Virginia Cooperative Extension, and the Virginia Department of Mines, Minerals, and Energy. The program's early successes rest solely on the strength of this Partnership and the years of leadership of Mr. Becker.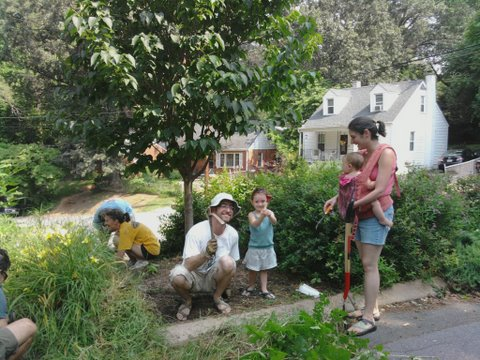 Biomass is the material stored by plants in their stems, branches, and leaves. Biomass can come from agricultural products or forestry products, or even waste streams like manure, cardboard, pallets, or food processing. Biomass can be converted into thousands of products, but the American Climate Partners is focused on a few energy-focused products that promise to improve local economies and/or improve the environment.
Appalachian Energy Projects
The American Climate Partners's Community Energy Program and partners are examining projects to develop manufacturing capacity and markets for bio-refinery and/or biomass feedstock products in the Central Appalachian Region (CAR) which include Kentucky, Tennessee, Virginia and West Virginia. Many coal-dependent CAR communities struggling with diversifying their economies are looking to promote eco-tourism and/or attract technologically advanced manufacturing. Expanding this type of bio-economy will promote both the economic and environmental health of CAR communities by growing employment in the forestry and technologically advanced manufacturing sectors, supporting the vision for a new economy in the CAR.
Low-Carbon Aviation Fuel
The American Climate Partners was recently awarded a grant from the Federal Aviation Administration to assist with a project to evaluate wood types for conversion to aviation fuels. The goal of this project is to support the development of a sustainable aviation fuels (SAF) and co-products industry derived from woody biomass feedstock in the Central Appalachian Region (CAR). To achieve this goal, the project will quantify and characterize woody biomass feedstock and identify optimal SAF and coproduct supply chains including commercial-ready conversion processes in the CAR.
Commercial aviation in the U.S. views SAF as a means to achieve the industry-defined goals of carbon-neutral growth from 2020 and a 50 percent reduction in CO2 by 2050 relative to 2005 levels. The use of biomass and waste materials as a feedstock has the potential to offer reductions in greenhouse gas (GHG) emissions as high as 80 percent.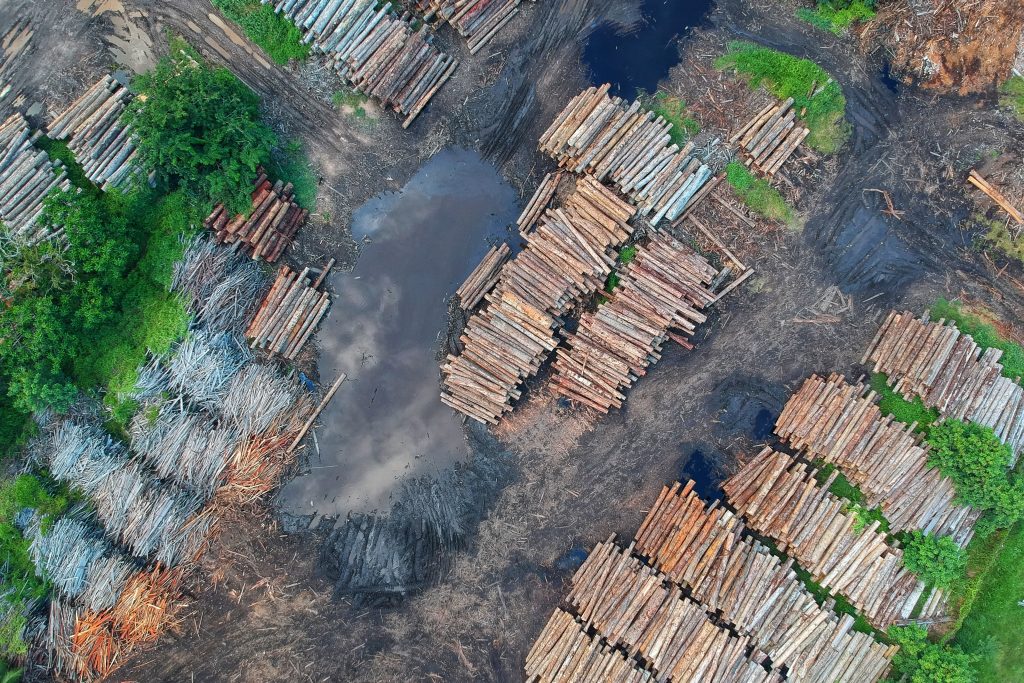 Forest-Based Enterprises
The Forest-based Enterprises Project is a non-profit initiative working with the U.S. Forest Service to identify and support new enterprises that will help the George Washington and Jefferson National Forest and the surrounding counties, towns and villages help each other.
Today's economy has left many rural communities struggling to keep their jobs and tax base, especially in areas with recently limited coal activity, like the CAR. Our national forests need help too – without occasional small fires to remove sick trees, recycle nutrients, and open patches for new growth, the forests and their wildlife cannot thrive. National Forest Managers are eager to test new partnerships with forest-based enterprises that create economic opportunities for our communities while achieving forest management objectives. These could be businesses that remove the buildup of wildfire fuels, diseased trees and invasive species, and use that material to produce heating fuels for homes and businesses.
Forest bioenergy has been heralded by some as a promising renewable energy source and condemned by others as having negative effects on the environment. Most International Panel on Climate Change (IPCC) climate scenarios anticipate that bioenergy will play a critical role in reducing emissions from the energy sector. Our work furthers the type of biomass utilization described in a recent paper (February, 2020) by Resources for the Future.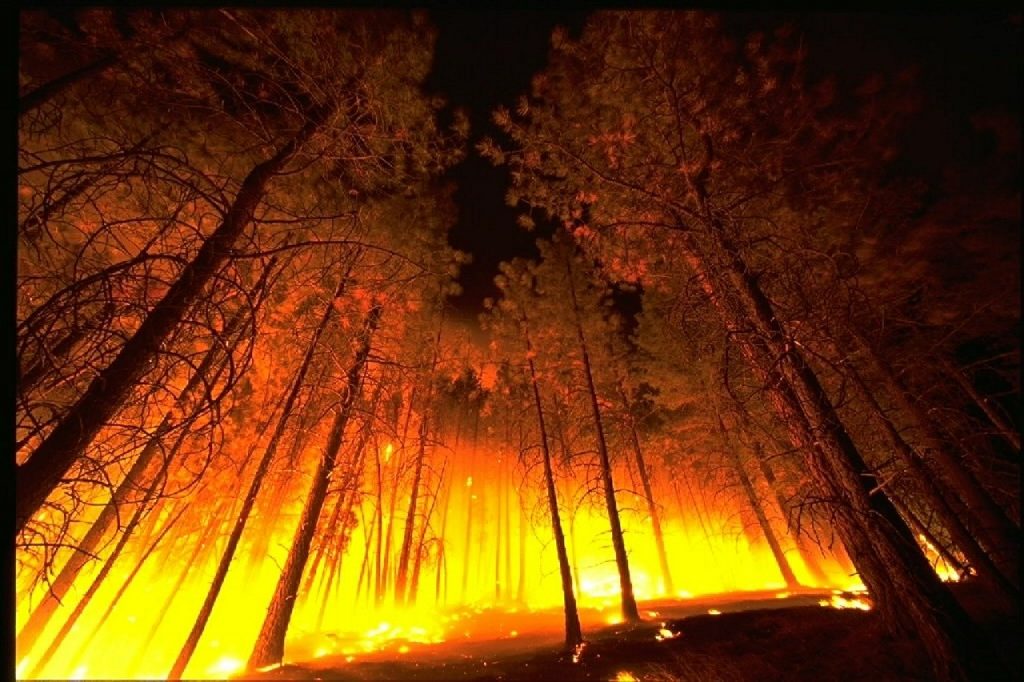 Switchgrass Biochar Heating & Cooling
A partner company, Restoration Bioproducts LLC, is focused on using completely renewable switchgrass as an energy crop. Switchgrass is a native perennial grass that sequesters carbon soils. Switchgrass replaces itself annually so the carbon benefits are immediate. Restoration Bioproducts uses a process whereby the switchgrass is converted to biochar and syngas, and the syngas is used to heat or cool buildings or in other industrial/commercial processes. FDC Enterprises, a partner in Restoration Bioproducts, provides fuel to the only switchgrass-based heating project in the US. Biochar holds great promise for restoring and improving agricultural soils and sequestering carbon.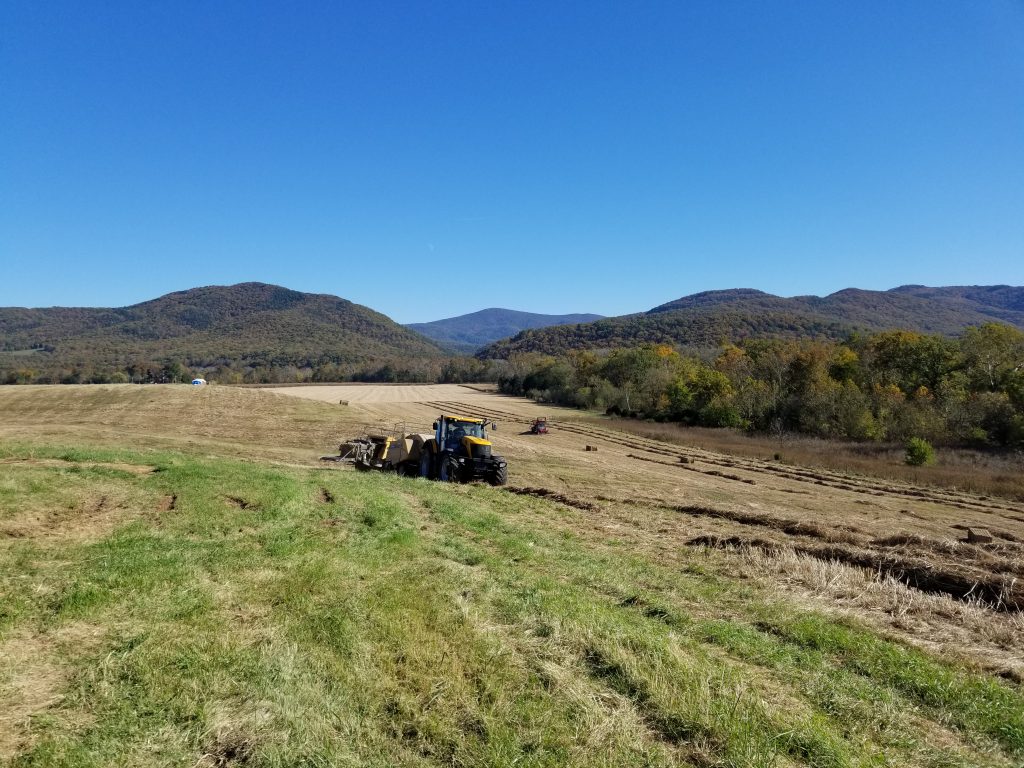 Header photo from DOE Biomass Resources