Sweepers Remove Large Tank from Robinson River
During the 2014 season, Sweepers found several large tanks on area rivers too large to be extracted with boats (see below).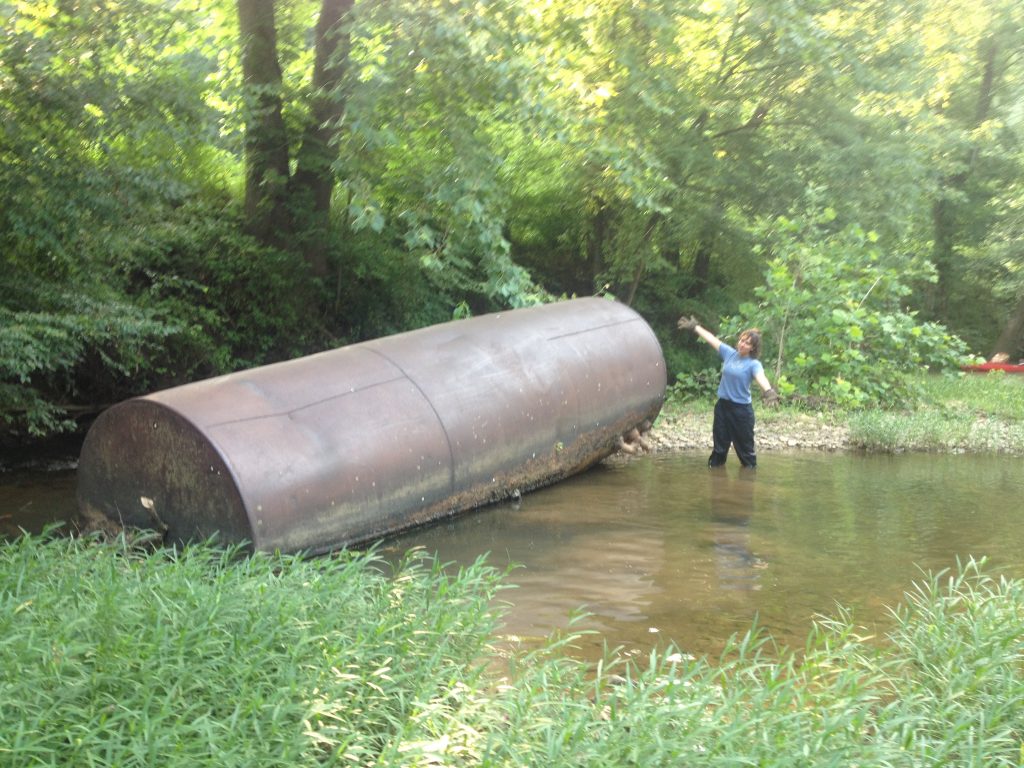 After months of planning and waiting for the ground to freeze, on Saturday, January 10, Sweepers with Partner Contour Construction, LLC (Mark, Jamie on excavator, Lee on drove dump truck, and Danny) mobilized at dawn to begin extraction of a very large (~4000 gallon) tank from the Robinson.
As usual, things did not go exactly according to plans. With lots of ingenuity and hard work, shortly before midday, the last section of tank was hauled off the property leaving the bank in much improved condition.
Thanks to landowners Tom and Dawn Miller and to River Stewards Mark and Ann Kington for helping to make this extraction possible.
The short video below shows the effort that went into removal. Turns out the tank was pitted on the bottom and filled with sediment.