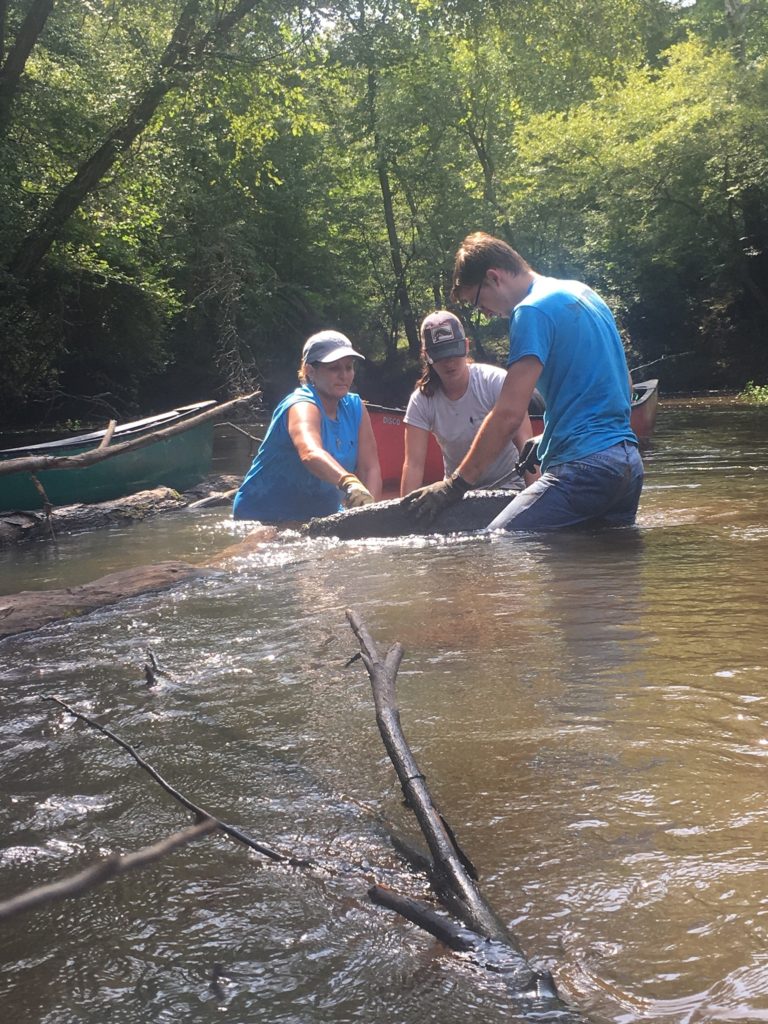 in 2017, Sweepers completed cleanup and assessment of the Mattaponi River from Paige Road to Rt. 301. The Mattaponi River is a 103-mile-long tributary of the York River estuary and rises as four streams in Spotsylvania County, each of which is given a shorter piece of the Mattaponi's name. They are the Mat River and the Ta River which join in Spotsylvania County to form the Matta River; the Po River and the Ni River which join in Caroline County to form the Poni River; and the Matta and Poni Rivers which join in Caroline County to form the Mattaponi River.
River Health Assessments
These maps show river health indications from Paige Road to Rt. 301 for the left and right banks of the Mattaponi. We define river health as the ability to maintain its structure (organization) and function (vigor) over time in the face of external stress (resilience). (An example of an external stress would be flooding.) Sweepers used GPS units to mark health indicators standardized by the USDA such as the height and geometry of the bank, the percentage of river covered by a canopy, and the composition of the river bed, to name a few.